Wind extinguishes a candle and energizes fire
We are sticking with books from Nassim Nicholas Taleb for this post. A few days ago I covered The Black Swan, now it is time for Antifragile.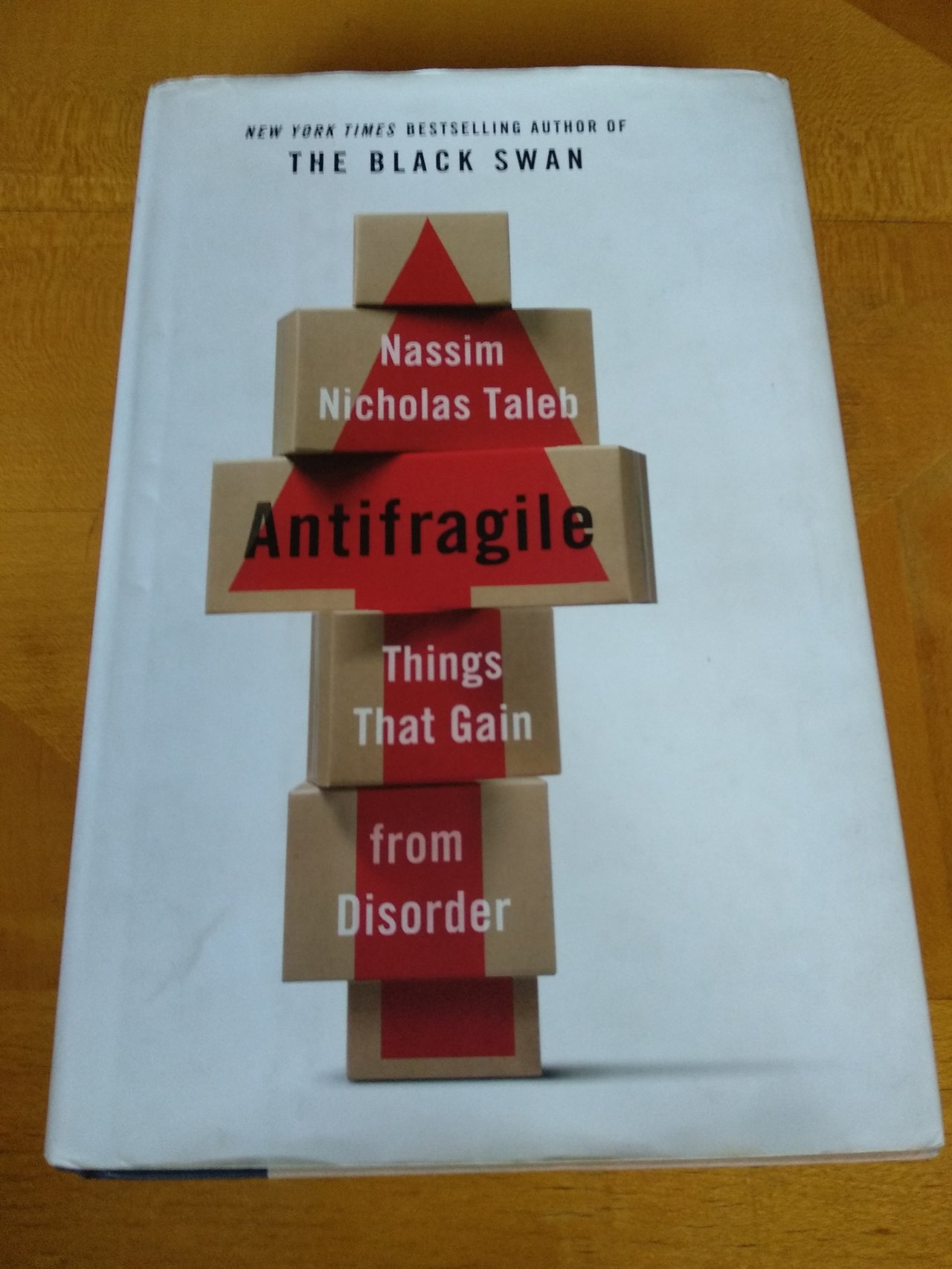 If The Black Swan taught us the danger of highly unpredictable events and the effect they have in our world, Antifragile: Things That Gain from Disorder tries to offer us a solution, to design systems that are able to benefit from the chaos and are not susceptible to these adverse events.
The main idea from the book is that we usually classify things as Fragile, if they are severely affected by disturbances, or Robust, if they are not affected by disturbances. Taleb proposes a new category, the Antifragile, for things that gain from the chaos. An example of this would be information, which feeds from attempts to harm it or disguise it, more than it does from attempts to promote it.
There are plenty of ideas worth pondering about in this book. From the importance of inaction, meaning, sometimes it is better to left things/systems to sort themselves out instead of trying to intervene just so it shows that we are trying to fix them. It takes some courage to justify inaction instead of naive interventionism. To being able to distinguish 'Absence of Evidence' from 'Evidence of Absence'.
As with The Black Swan you might find Taleb's style to be a bit arrogant, but there are some gems to be found in this book if you are able to look pass it.
An idea that really resonated with me from this book, and one that I think will come in handy for my fellow Coil Bloggers, is the use of procrastination as an heuristic. If you do not feel inclined to write (or whatever you're doing for that matter) about something, you shouldn't try to fool your audience into thinking it is interesting.
The book closes with some discussion on what Taleb calls Skin in the Game, which incidentally is the title of his latest book. Basically, the idea is to keep an eye out for who is saying or doing something, and to quantify how much stake they have in whether or not they are correct. If they have nothing to lose, or worse, they have something to gain from being wrong, then you should discard their advise.
You can find the rest of my reviews here. See below for some of my favorite quotes form the book.
Read more...